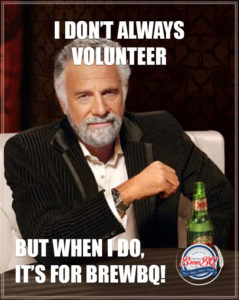 As you may already know, the Independence BrewBQ is fast approaching on Saturday, August 26 at Riverwalk Parks. We are in search of volunteers to help make this year's event a great success!
Proceeds from the event will go toward our charity partner, the Jon Holland Impact Indee Fund. We are passionate about contributing to the establishment of this endowment fund and are excited about the types of local projects it will help for years to come!
But, we need your help. Like so many of the amazing events Indee has every year, the Independence BrewBQ relies on volunteers just like you to make it great.
Most volunteer shifts for the day of the event are just a couple of hours. If you are unable to help during the event, please consider assisting in set up on Friday, August 25 and/or tear down on Sunday, August 26.
Please click here or on the below button to check out available shifts. Thank you in advance for all you do and for your help! It's going to be a great time!
Please feel free to share this information with others you feel may be interested in helping.
Many hands make light work.